Punjab has announced Youth internship program for 25000 jobless students and peoples. This Internship will be paid that helps to improve financial condition of unemployed students. The students who had graduated but not have a any job will paid by government of Punjab.
All the fresh graduates should take benefit who's are facing unemployment. The purpose to design this PYIP to better employment opportunities for Punjab youth and produce skills for bright future.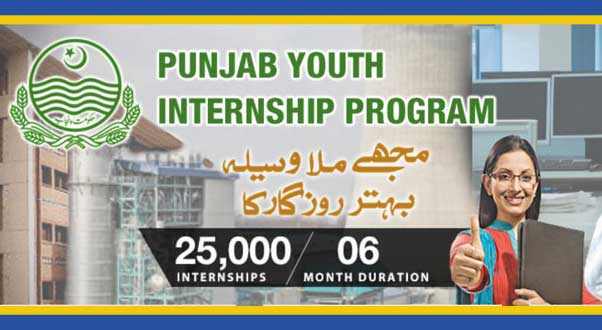 Most of the inexperienced freshers face difficulty to find the job in industry so 1 reason to designed this program is to enhance their skills, train them professionally for better secure jobs. By this way they will get better hands on practical work and gain experience and knowledge.
FYIP Salary Package will be 15,000/month and payments will be made through Easy Pay Cards.
The 25,000 fresh graduates will receive Rs. 15,000/month and training as well. FYIP time duration will be 6 month. After the end of internship program, all graduates will get an FYIP internship certificate and total Rs. 90000 cash.
Every one should praise to punjab government who take this initiative step and offer young graduates invaluable experience and give opportunity to fresh graduates to polish future in their respective fields.
PYIP ELIGIBILITY CRITERIA
Applicant can choose a relevant internship position match with academic qualifications, field scope and interest area, from the available options.
How to Apply for Youth Program 25000 paid internships
Here are complete details and requirements to apply for youth paid internship every Voltaire should check eligible criteria before applying for youth internship.
Age limit will be between 18 to 30 year old
Must have completed 16 years of education OR
Technical/Vocational Diploma holders, Health Technicians, Sub-Engineers, Paramedics, Agriculture & Livestock Technicians
Must have HEC/Technical Boards recognized Degree/Diploma attained from a Local, Foreign, Government or Private institute
The Punjab Province Domicile
A valid CNIC or Form B
Must have passed out in the year 2012 or onward.
To apply for internship program  visit over to the PYIP website or call to the Youth Helpline at 0800-12345.