Karachi …… On wednesday the last exam paper of English compulsory class 9th and 10th held under Karachi board. Meanwhile, special teams, district administration officials and Chairman of the Board Prof. Dr. Saeed Khan also visited various examination centers. According to details & reports, the chairman of the board said in a meeting that metric science and general group exams completed in two phases due to census in Sindh.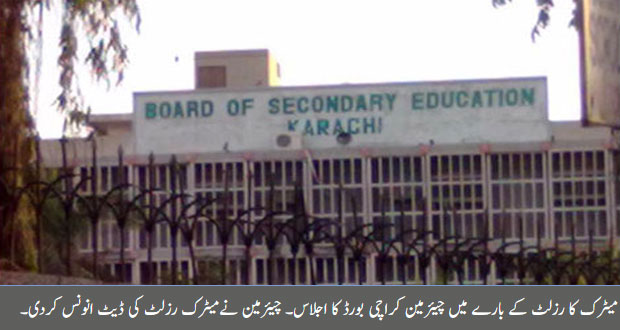 This year total three million candidates participate in 382 science and 79 general group exams centers. Which is more than 5% extra strength in the last years competitions.
Chairman board Professor Dr Saeed Khan said 135 candidates caught while cheating this year's in Science and General Group. In which 18 people were replacing the original candidates and all those cases were referred to the committee by the Board. He said that the prevention of cheating overcome this time the Mafia did not get a chance to open his heinous conspiracy. We are supported by all the institutions to ensure free and fair examinations.
He said, the peaceful conduction of exams credit goes to media, district, divisional administration, parents, teams and appointed board staff. The senior teachers are appreciable whose make possible transparent examination with day and night efforts. Some centers has been changed quickly due to bad officials and take notes.
All the officers (superintendent,Center control officers) are suspended those are helping students and corrupted. Next time no corupted and blacklist officers will be involved  in any future examination. Inspection teams receiving complaints against different centers which are black listed now.
Chairman said that we build committee of senior teachers which make strategy to bring more improvements soon in the next examination. The work began as a quick check copies of the main centers.
Chairman also said the education Steering Committee of the results will release the Karachi board metric result 7 on July 31, 7.